Description
The long-range specialist for field and mountain hunting on extensive grounds.
THE NIGHT 

AT HAND - KEILER FAMILY


THE PREMIUM HAND-HELD DEVICES FROM LIEMKE – SMALL AND COMPACT
From the all-rounder for still hunting and stand hunting in field and forest to the long-range specialist for use in extensive scenarios:
The thermal imaging optics from the KEILER family combine maximum imaging quality and intuitive handling. Due to its small size, the device can be used with either hand and easily fits in any coat pocket. Comfortable observations during day and night with maximum precision, in a pocket size!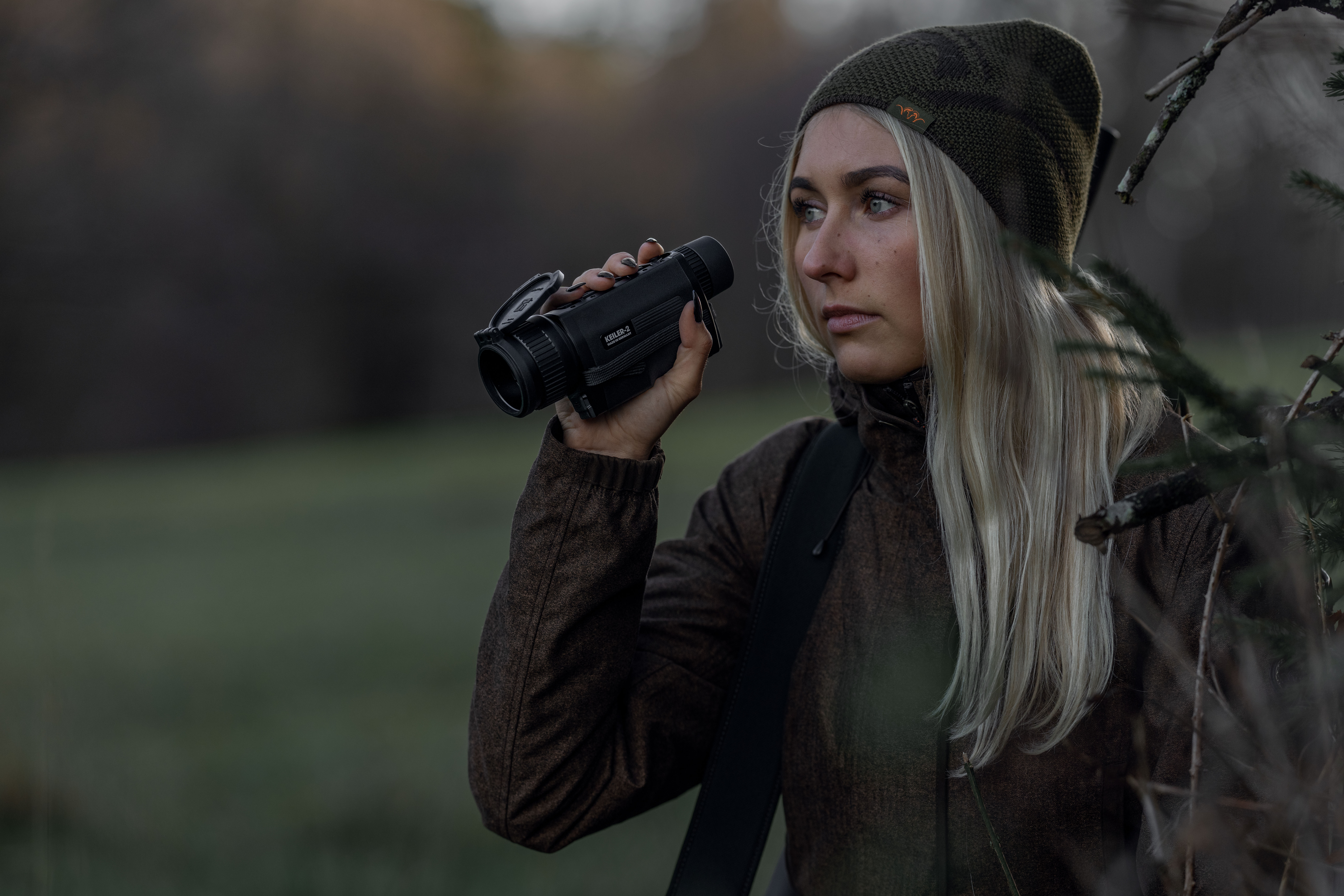 BRILLIANT IMAGE
Brilliant image due to high resolution 640x512 pixels 12 μm VOx sensor and 50mm f/1.1 lens.  The mature image processing software and two quick-change image modes for different observation conditions provide a natural looking image with very good detail identification. With the five color modes, you can use the device according to your preferences.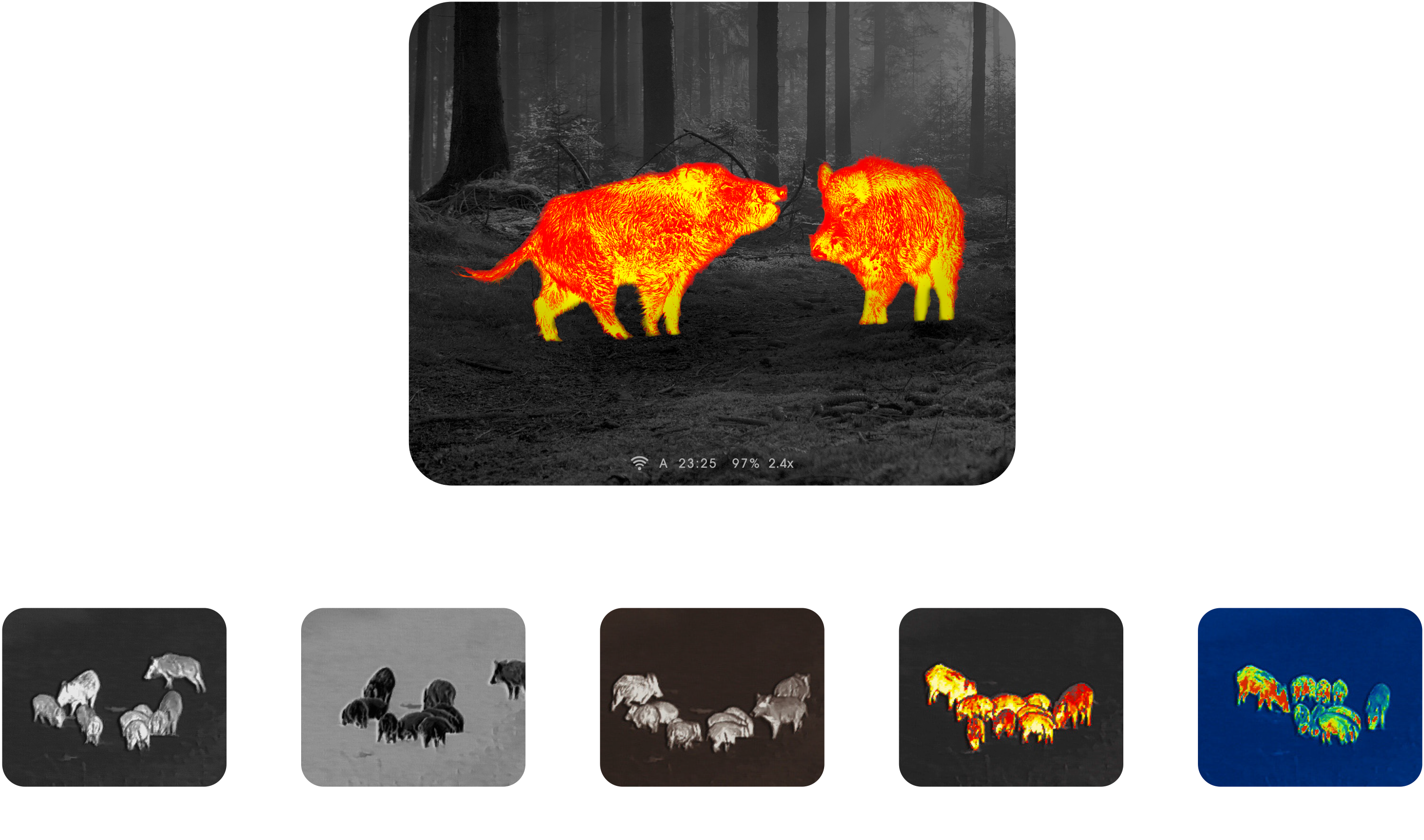 RECOMMENDATIONS FOR USE
All hand-held thermal imaging devices from the KEILER family impress with their premium quality. They have the same functions and features, but differ in the detection range, field of view, sensor, and lens.  Whether you want an all-rounder or a specialist depends greatly on the conditions in your hunting grounds.
KEILER-2
The long-range specialist for field and mountain hunting on extensive terrain.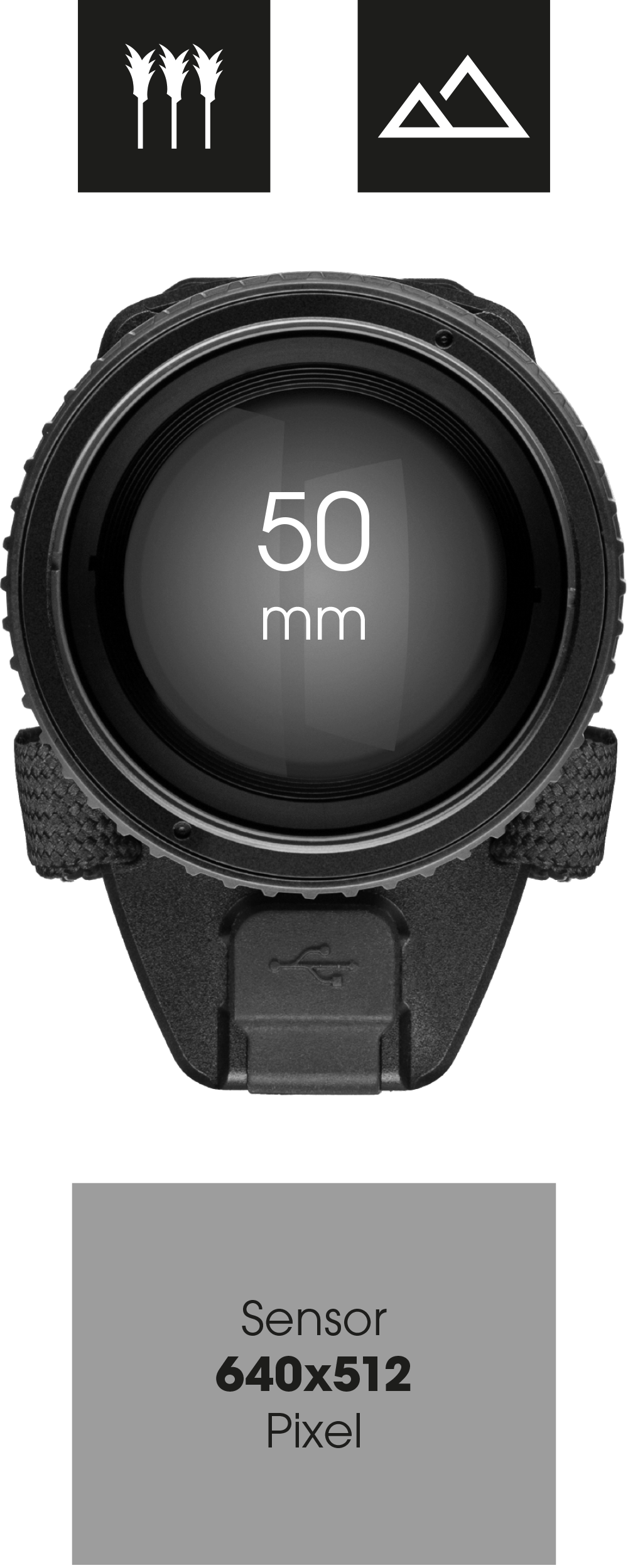 KEILER-1
The premium all-rounder for field and forest hunting on mixed terrain.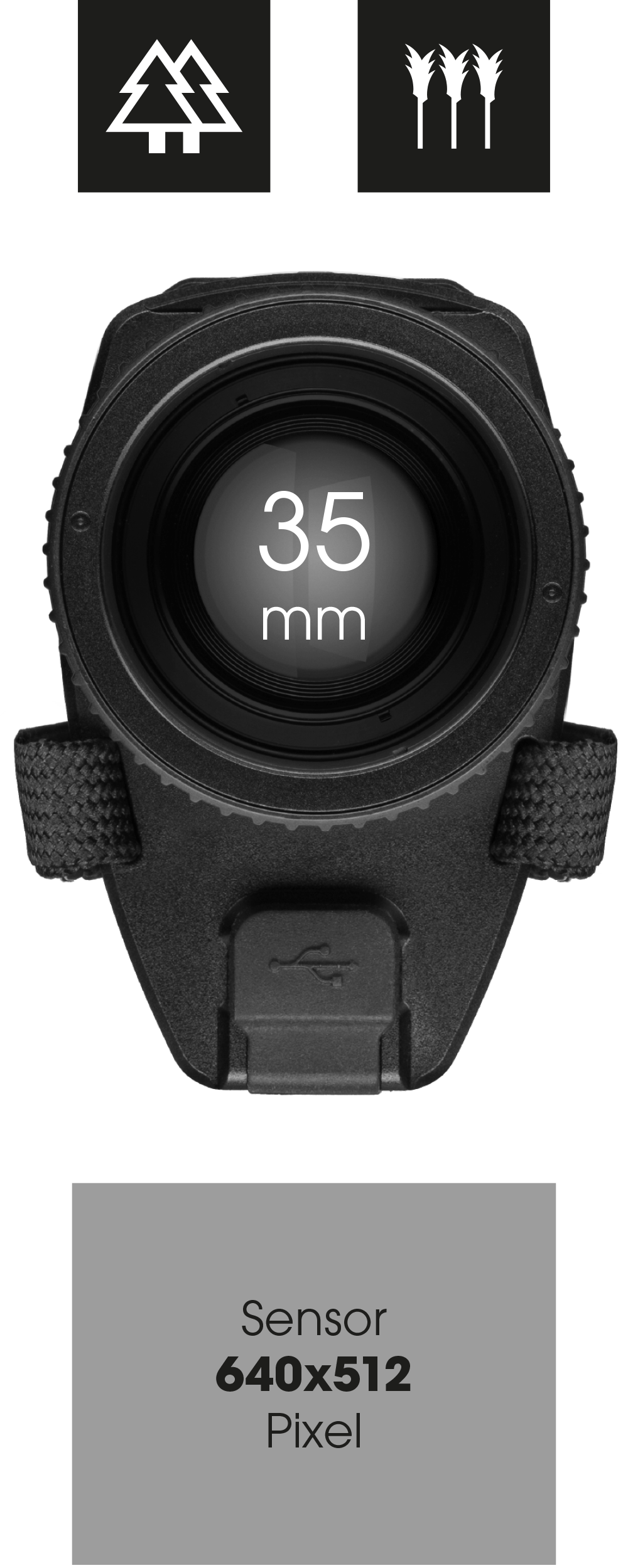 KEILER-25.1
The all-rounder for still hunting and stand hunting in field and forest.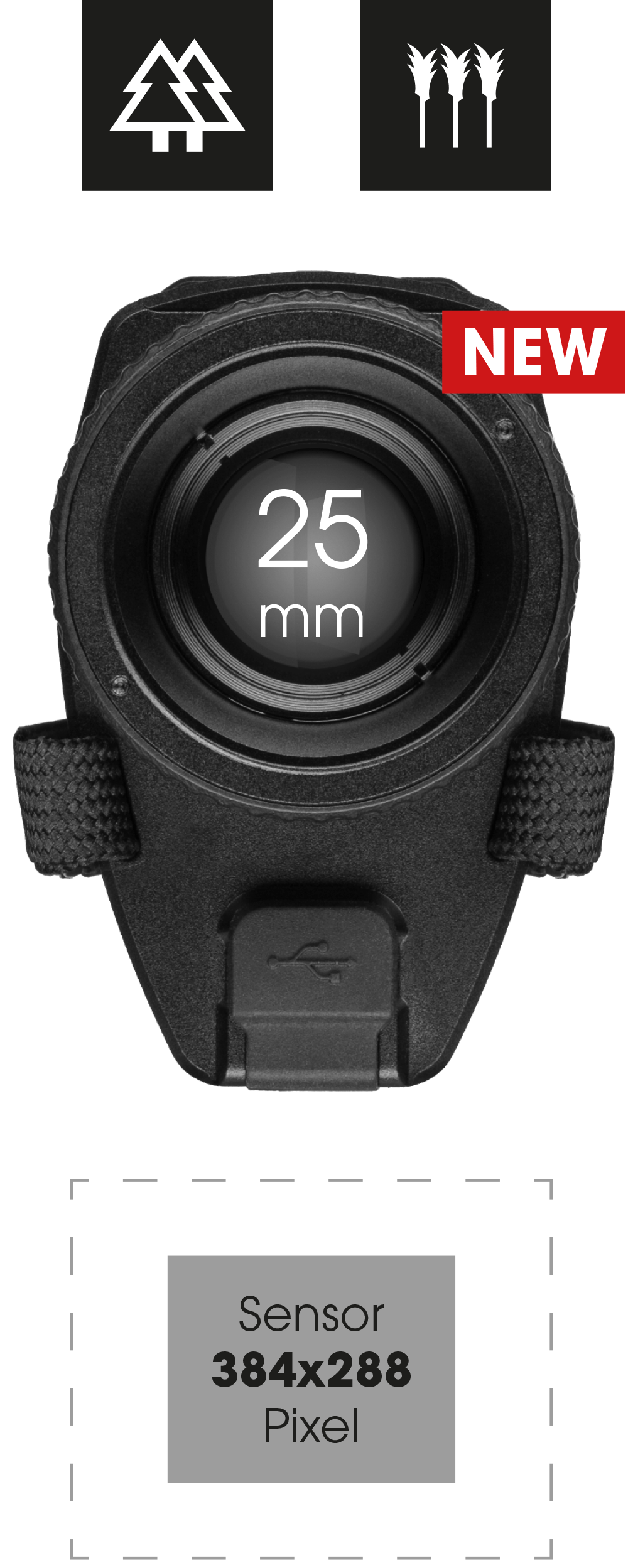 RANGE, FIELD OF VIEW, AND MAGNIFICATION
Comparison of practical key figures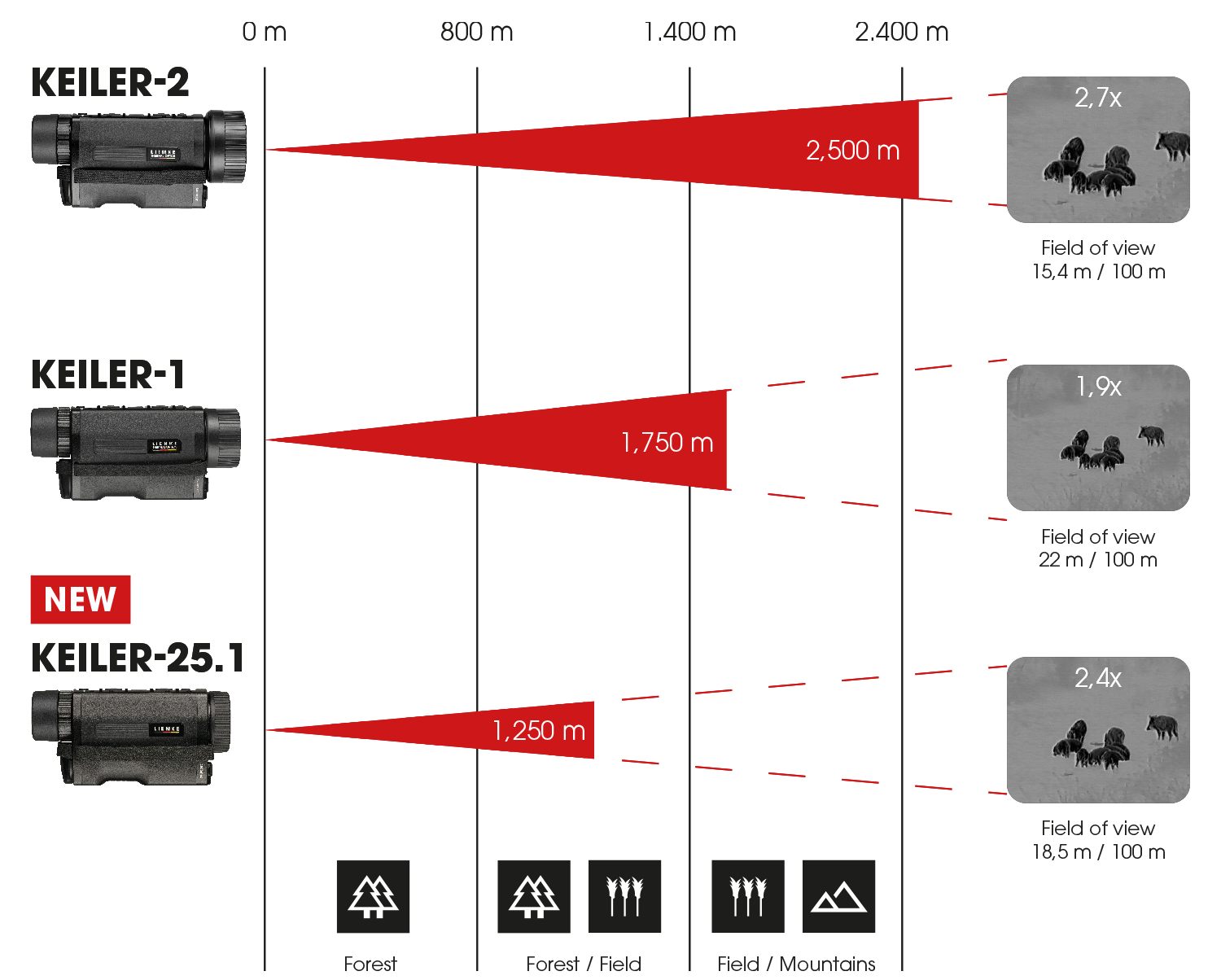 INTUITIVE OPERATION AND INDIVIDUAL ADJUSTMENTS
The central scroll wheel is the main control element: It can be used to intuitively control the menu, zoom, and other functions. The menu structure with standard, custom, and basic mode and the quick-access menu can be customized, allowing you to quickly access frequently used functions. The excellent tactile design allows you to locate all important buttons intuitively, even in complete darkness. Get ready: After switching on, the device is ready to use in just five seconds!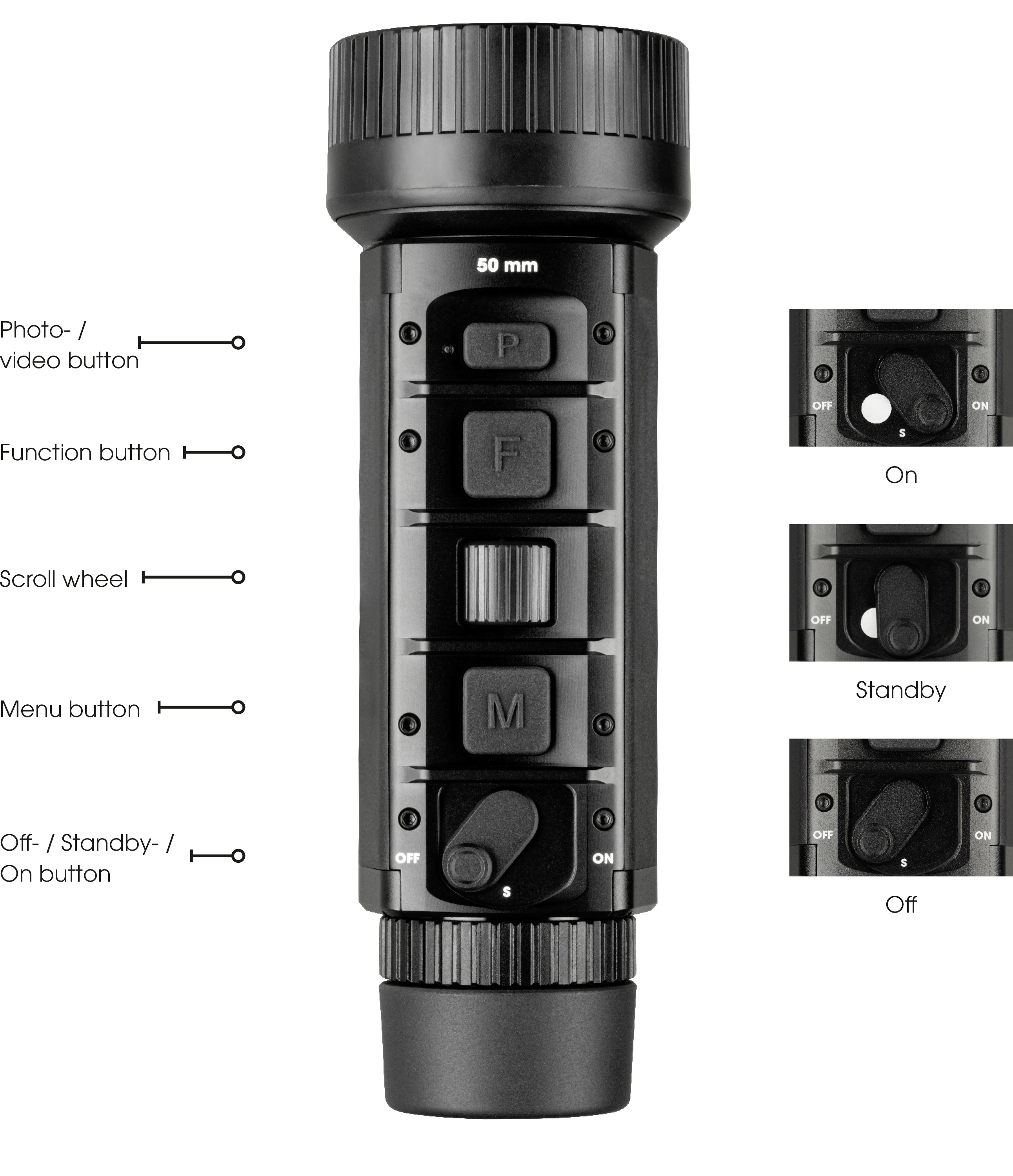 MULTIMEDIA CONNECTIVITY
Thanks to its WiFi function, it is easy to connect the KEILER-25.1 – just like the KEILER-1 and KEILER-2 – to the LIEMKE app. Photos and videos can also be stored conveniently to preserve your hunting memories for later on!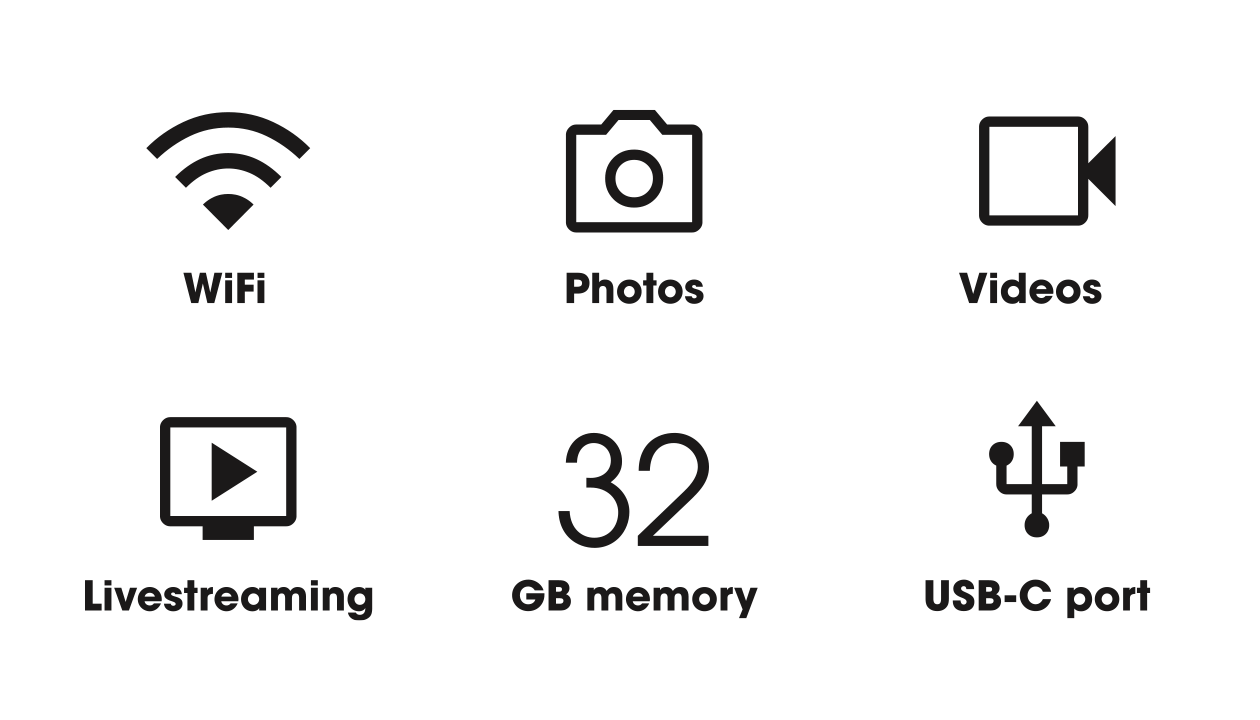 DISCOVER THE LIEMKE APP!
Transfer the thermal image from your LIEMKE device* to your smartphone or tablet in real time! Then use it to generate photo and video recordings – direct, easy, convenient. Digitize your hunting experiences now with the LIEMKE app.
*Compatible with KEILER-1, KEILER-2, KEILER-25.1, LUCHS-1, LUCHS -2 and MERLIN-35 and other Wifi-capable KEILER handheld devices.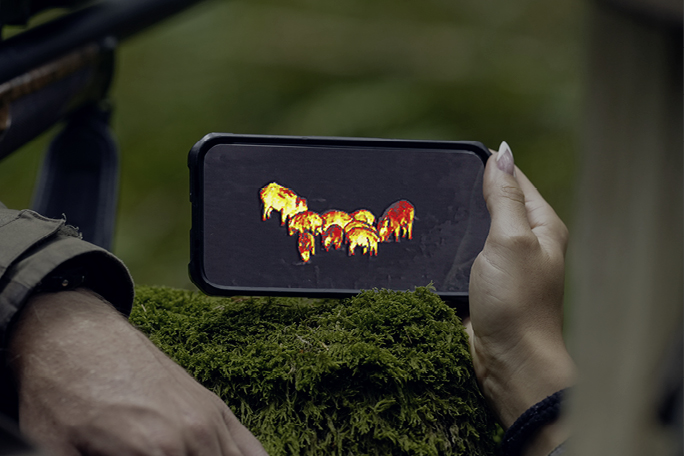 COMFORTABLE –
ALSO FOR SPECTACLE WEARERS
Keep track of things at all times: The eyecup can be adjusted for use with and without

spectacles – with the full field of view. Another benefit: Unrestricted observation is possible even in difficult situations because there is no set distance to the eye.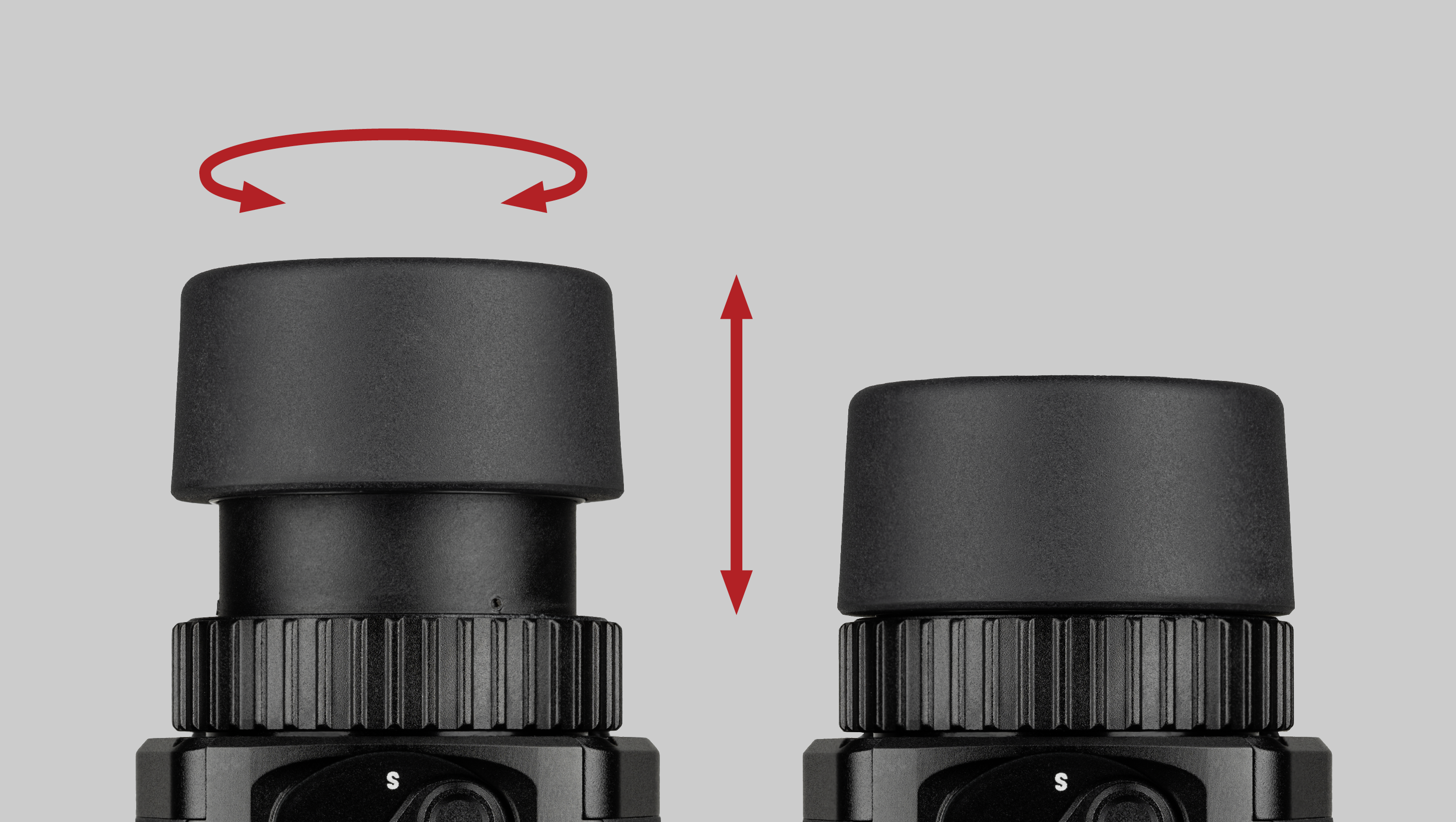 LONG-LASTING, REPLACEABLE BATTERY
z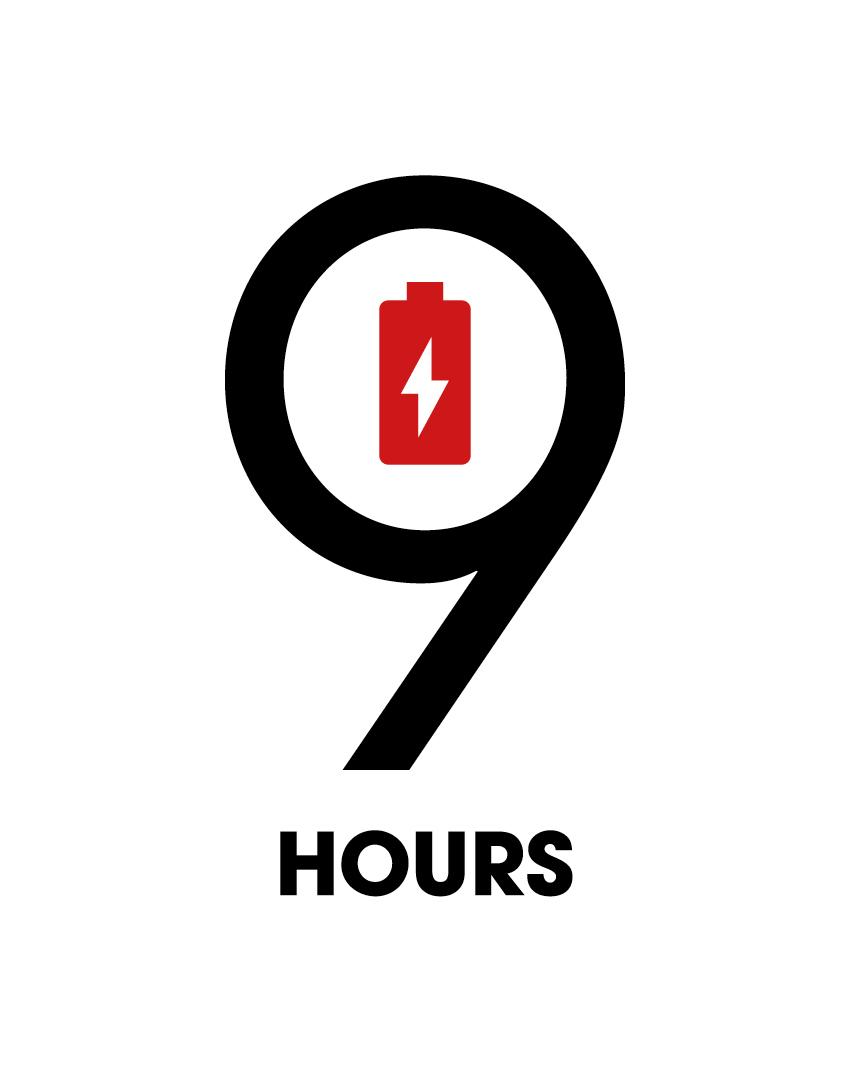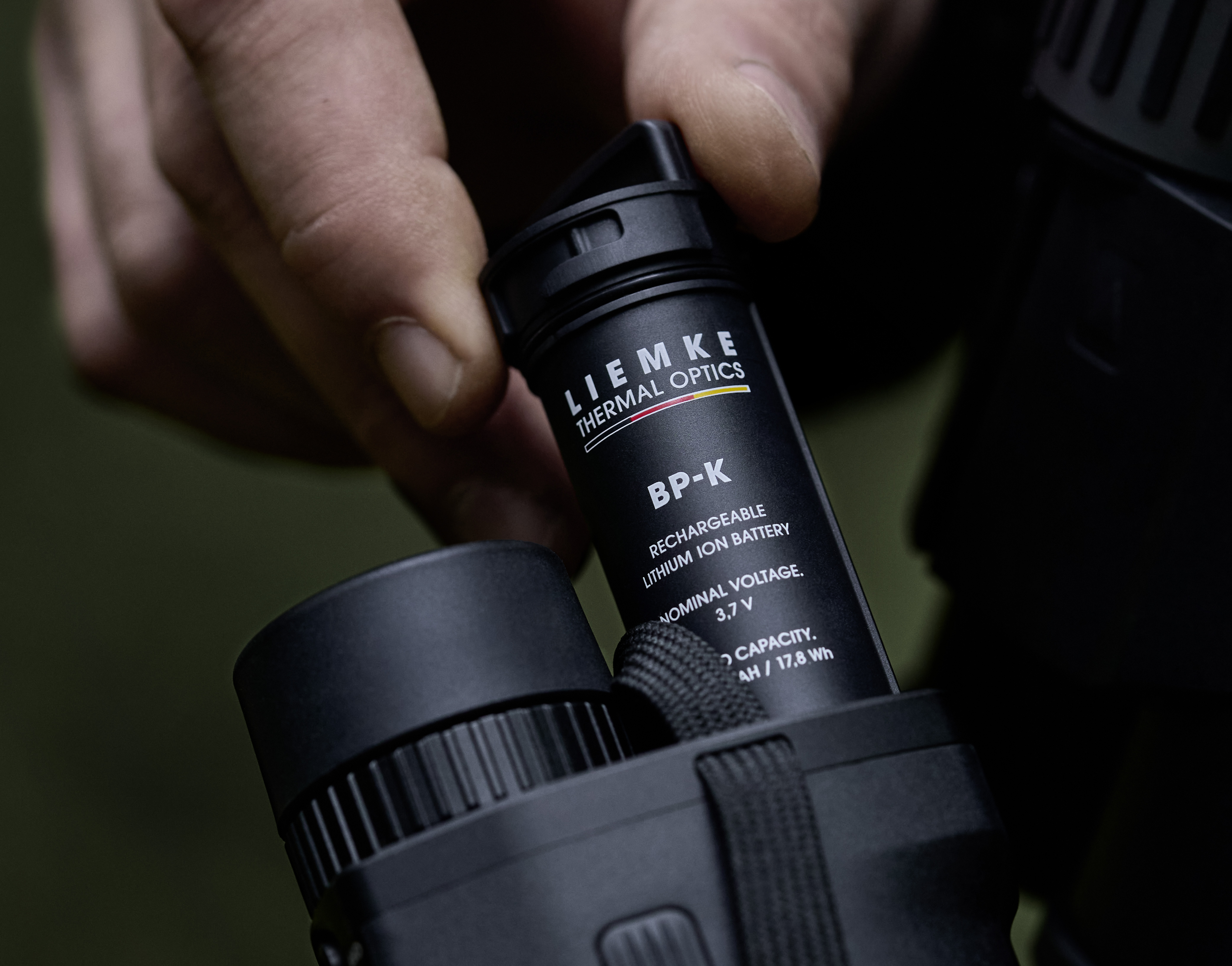 The battery lasts for up to ten hours and can be recharged with the fast charging function in just three hours through the USB-C port.
The battery can be changed quickly and silently thanks to the bayonet mount.
Added benefit: The CHARGER-K (available as an accessory) can also be used as a power bank!

COMPACT AND ROBUST
Only the best: robust aluminum for the lens, ocular unit, and frame, a fiberglass-reinforced plastic body, and rubber inserts allow you to use the device even in the most adverse of conditions. It can even handle brief immersion in water!*
*30 min. at 1 m water depth
FLEXIBLE USE WITH EITHER HAND
For a reliable grip: The hand strap allows the device to be handled securely and easily with either the right or left hand, while also serving as an attachment point for the neck strap. Ready for any hunting situation!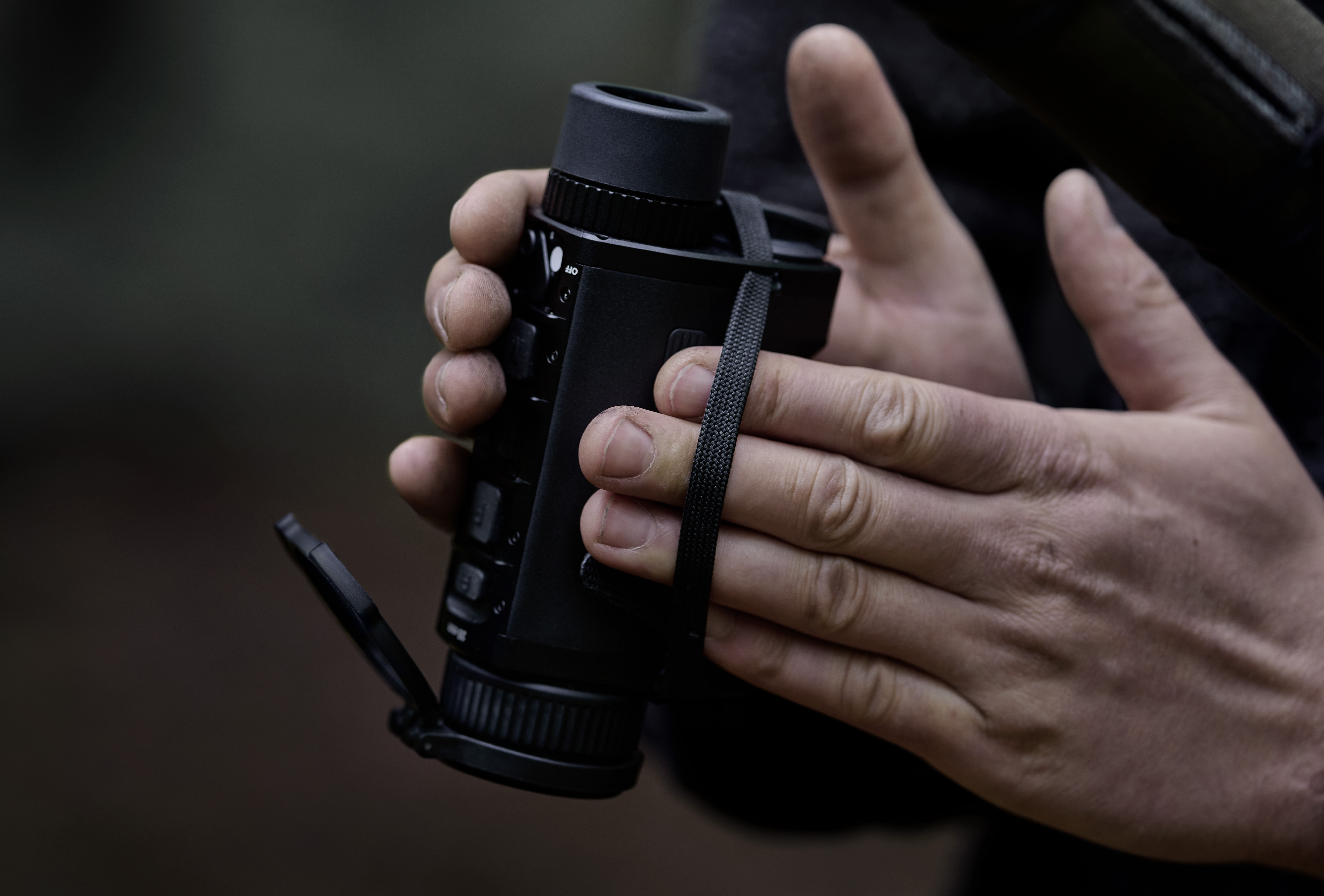 Model

KEILER-2

KEILER-1

KEILER-25.1

Detector and Optics

Objective lens

50 mm f/1.1

35 mm f/1.0

25 mm f/1.0

Field of view

15,4x12,3 m / 100 m

22x17,6 m / 100 m

18,5x13,9 m / 100 m –10.5°x8°

Resolution and type

640x512 VOx

384×288 VOx

Pixel Pitch

12 μm

Pixel field of view (PFOV)

0,24 mrad

0,34 mrad

0,48 mrad

Detection range

2.500 m

1.750 m

1.250 m

Image frequency

50 Hz

NETD

50 mK

40 mK

Magnification

2,7x optical magnification (digital zoom up to 14,0x)

1,9x optical magnification (digital zoom up to 10,0x)

2,4x optical magnification (digital zoom up to 10,0x)

Focussing range

1 m to infinity

Display

1.024x768 OLED

Functions and Media

Internal memory

32 GB

WiFi and app compatibility

yes

Battery runtime

up to 9 h

up to 10 h

Physical and Environmental Features

Dimensions

163x75x56 mm

158x72x47 mm

147x72x47 mm

Weight

510 g

465 g

445 g

Waterproof

IP67 (dust-tight / waterproof when submerged for a short time)

Operating and storage temperature

-20 °C to +50 °C / -40 °C to +70 °C
Hand strap
1 LIEMKE BP-K Li-Ion rechargeable battery
Neck strap Slim
Neoprene cover
Tripod adapter plate with screws and offset wrench
Power supply unit with USB-C connection and 4 plug adapters
Cable USB-C to USB-A
Lens cleaning cloth
Instruction manual
Adapter for LIEMKE carrying strap (art. no. 80409753; not included in delivery)